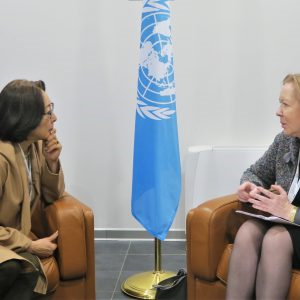 Baltic Science Network continues its lively discussions with in-depth consultations in each countries represented in the consortium.
On 3 December 2018, University of Turku organised a stakeholder workshop for Finnish stakeholders of Baltic Science Network (BSN) in Helsinki.
The keynote speaker of the event was Helena Tuuri, Finland´s Ambassador for Baltic Sea Affairs. She pointed out that the Baltic Sea Region countries are used to working with each other, and that the Baltic Sea Region was the first macro-region in the EU to have a macro-regional strategy. Tuuri highlighted that despite such promising conditions there are challenges ahead, for example, in securing funding. Therefore, the actors in the Baltic Sea Region should keep the Baltic Sea Region issues in the minds and on-going discussions among the decision-makers.
Following the usual practices of a workshop format, the participants discussed BSN outcomes in small groups. The groups were formed on the basis of the following central topics of BSN: research infrastructures, researcher mobility and the three expert group papers in life sciences, photon/neutron science and welfare state.
Ritva Dammert, Director of Development of Research Services at the University of Helsinki, summarised the outcomes of the discussions by pinpointing two issues. First of all, increasing awareness of what the Baltic Sea Region is important. Secondly, there are topics where Finland and other Baltic Sea Region countries can take up the responsibilities of the leading coordinator, such as open data and ethical principles in research.
The stakeholder workshop gave the participants the opportunity to hear about BSN and the on-going activities of the network. Likewise, it offered an opportunity to participate in a discussion revolving around the question which are the most important issues to be implemented in Finland.